Datto
If your company unexpectedly lost all access to its data and IT infrastructure, would you be ready and able to function? At The Strickland Group, we provide a solution via Datto Backup to this alarming (but very real) possibility – full disaster recovery and business continuity services for small and mid-size businesses.
We can provide security for your company's essential information from loss due to a natural disaster, system breakdown, or human error. We provide personalized data protection solutions to protect your critical information and IT infrastructure.
backup and data recovery solutions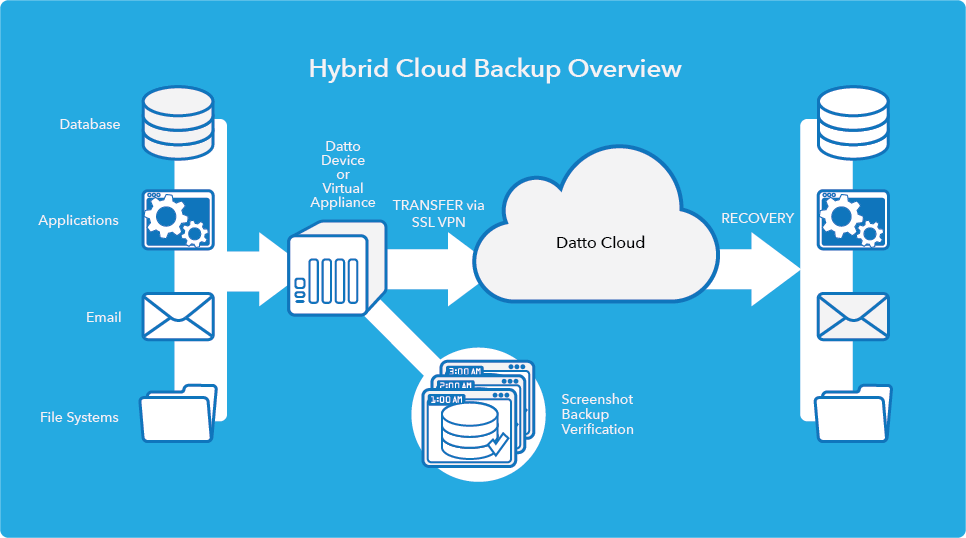 Fast: Get systems up and running quickly after a catastrophic failure.
Flexible: Backup on-site and replicate to the cloud for flexible disaster recovery options.
Reliable: Restore to bare metal, to dissimilar hardware or to and from virtual environments.
Secure: Multiple levels of encryption and military grade security of backup files to prevent intrusion.
Affordable: A low monthly fee covers ALL data. No per gigabyte fee to wreck havoc on your budget.
Complete: Rapid recovery of files, folders or your entire system should a disaster occur.